$$ Latest Results from the Rails……
No way to spin this into bad news…
Here is the chart: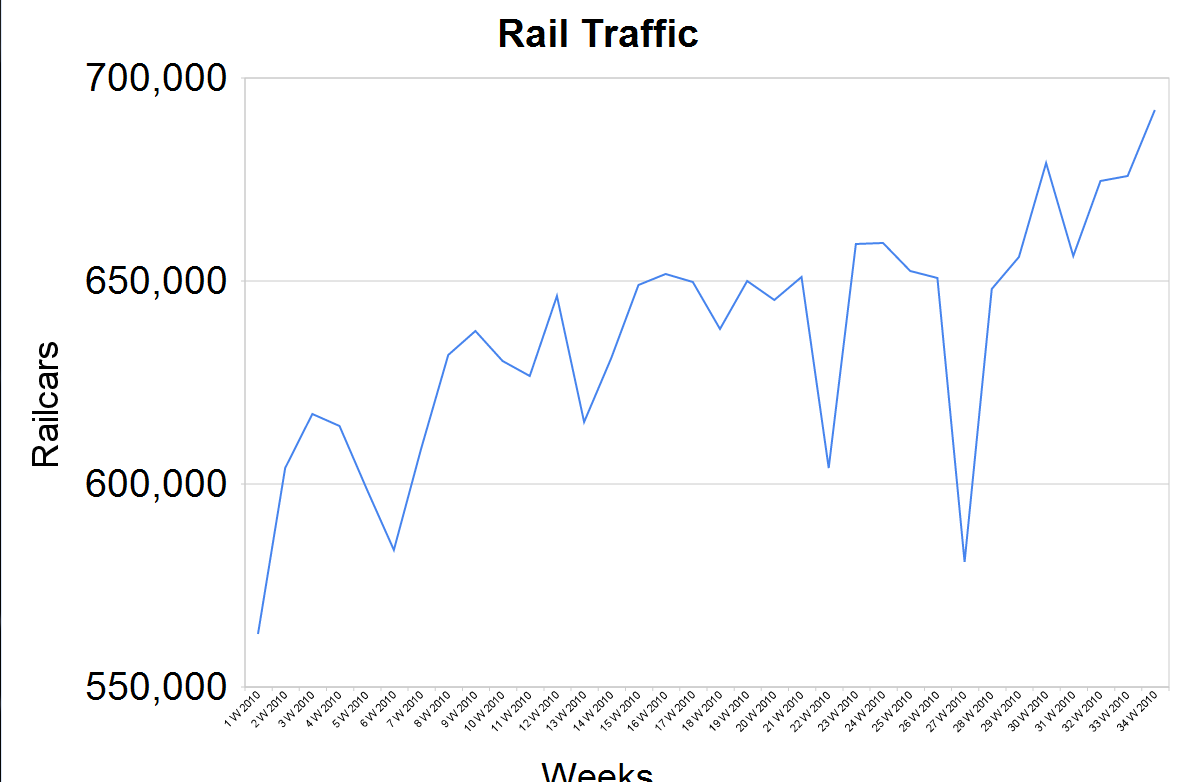 The "good news behind the good news" is that chemical shipments are back to near yearly high levels (52.1k) last seen in Q1 (54k when GDP was 3.7%). Chemical shipments are key as they are the "stuff that makes stuff".
When you couple this with ISM up to 56.3 yesterday, PMI employment up to 60 (the highest level since 1983), Monster Employment Index up (12%) , Temp Staffing Index hitting yearly highs (95) we are gathering a steady stream of positive data.
If you only follow two data point, rail and ISM are the ones. All employment indexes (esp. non-farm payrolls) are historically wildly erratic and prone with huge revisions. Rail and ISM mean one thing, economic activity, is it increasing or decreasing.
There will be doubters, that is very good and VERY healthy (very few people doubted housing…how did that end up?). The biggest risk is when everyone (meaning the vast majority) believes in one thing (gold can only go up, record bond purchases don't mean bond bubble). Opportunity comes is seeing when the crowd is wrong.
To see more posts on any of the companies mentioned in this article, enter their stock ticker symbol in the search box.
The information in this blog post represents my own opinions and does not contain a recommendation for any particular security or investment. I or my affiliates may hold positions or other interests in securities mentioned in the Blog, please see my Disclaimer page for my full disclaimer.
Todd's investing strategy is essentially long with the rare short. He seeks to buy undervalued issues with an upcoming catalyst that will help them realized.... More »

Archives

Tag Cloud

Recent Comments