Temp Staffing Points to Continued Employment Gains
When we couple the Temp Staffing data below with what we have seen in HWOL demand surging and with new home and auto sales strength, the improving jobs numbers we are seeing should come as no surprise.
"Davidson" submits:
The American Staffing Association ASA Staffing Index (Temporary Staffing) has a good record of forecasting employment and economic trends the following 9mos-12mos. The annual patterns reflect the seasonal demands of Temp Staffing with significant dips occurring at major holidays, i.e. July 4th and Christmas. Each dip provides an opportunity to monitor the demand for labor when one hopes to see a sharp snap-back to the trend in place prior to the dip.

Yes, indeed! The early readings have snapped back sharply and are trending well above comparable months in 2012 and equaling the strongest year seen in 2007-Look at the BLUE-PURPLE Line on the chart which represents 2013 values.

I called your attention earlier this week to Dennis Gartman's recent comments on gold ($GLD). After 4yrs of continued up-trending economic activity, the rise in the 10yr Treasury rates over 2% is an indication that investors are shifting funds into stocks and business opportunities. Market psychology never responds to good news as it is released especially just after a multi-year period of negative news. There is a term called "The Recency Effect" which one can observe especially in the investment markets. Investors typically view the most recent news in light of their perceptions of the past ~3yrs. This means that after a period of recession, even a streak of positive trending news tends to be discounted as "hard to believe". One tends to anticipate that even with a series of positive economic points that something villainous is about to attack every investment decision and the tendency is to do nothing. But, once there has been a ~3yr trend which counters previous perceptions, investors shift and invest with the current trends. This appears to be happening today.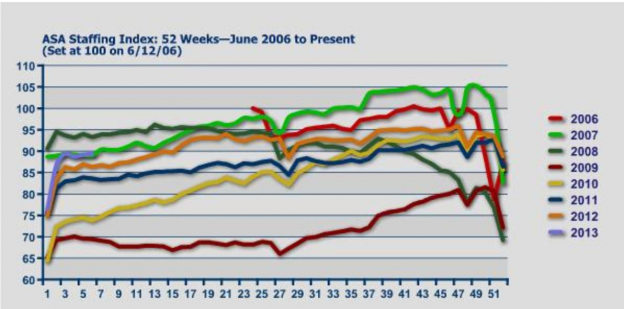 To see more posts on any of the companies mentioned in this article, enter their stock ticker symbol in the search box.
The information in this blog post represents my own opinions and does not contain a recommendation for any particular security or investment. I or my affiliates may hold positions or other interests in securities mentioned in the Blog, please see my Disclaimer page for my full disclaimer.
comments powered by

Disqus
Todd's investing strategy is essentially long with the rare short. He seeks to buy undervalued issues with an upcoming catalyst that will help them realized.... More »

Tags

Archives